Rhapsody Bakery+Café
Rhapsody is a family-owned bakery whose identity is fun and nostalgic.
Family Memories as Inspiration
Fond memories of the women of the 70s contributed to the Rhapsody brand story and visual elements. Many mothers of that era took up creative pursuits such as baking, sewing and decorating.
A Bustling Bakery+Café
The swirling movement of the Rhapsody logo imparts the fun, creative, and whimsical feeling the bakers wished to convey through their brand.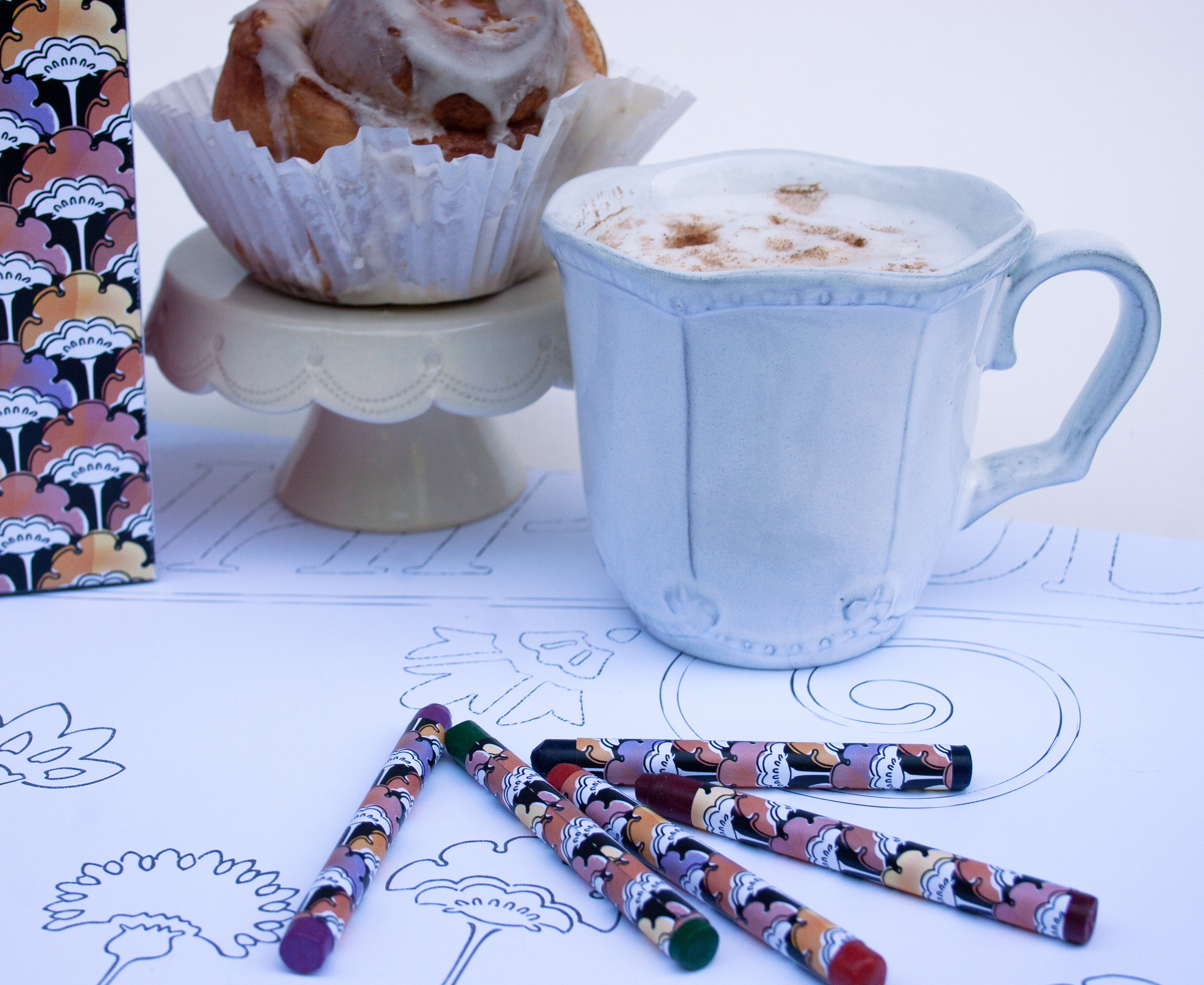 Invitation to Play
At Rhapsody the customer's creative energy is nurtured—each table has coloring sheets and an assortment of branded crayons.
A Coordinating To-Go Cup
A cup this pretty deserves to be put on a pedestal...literally.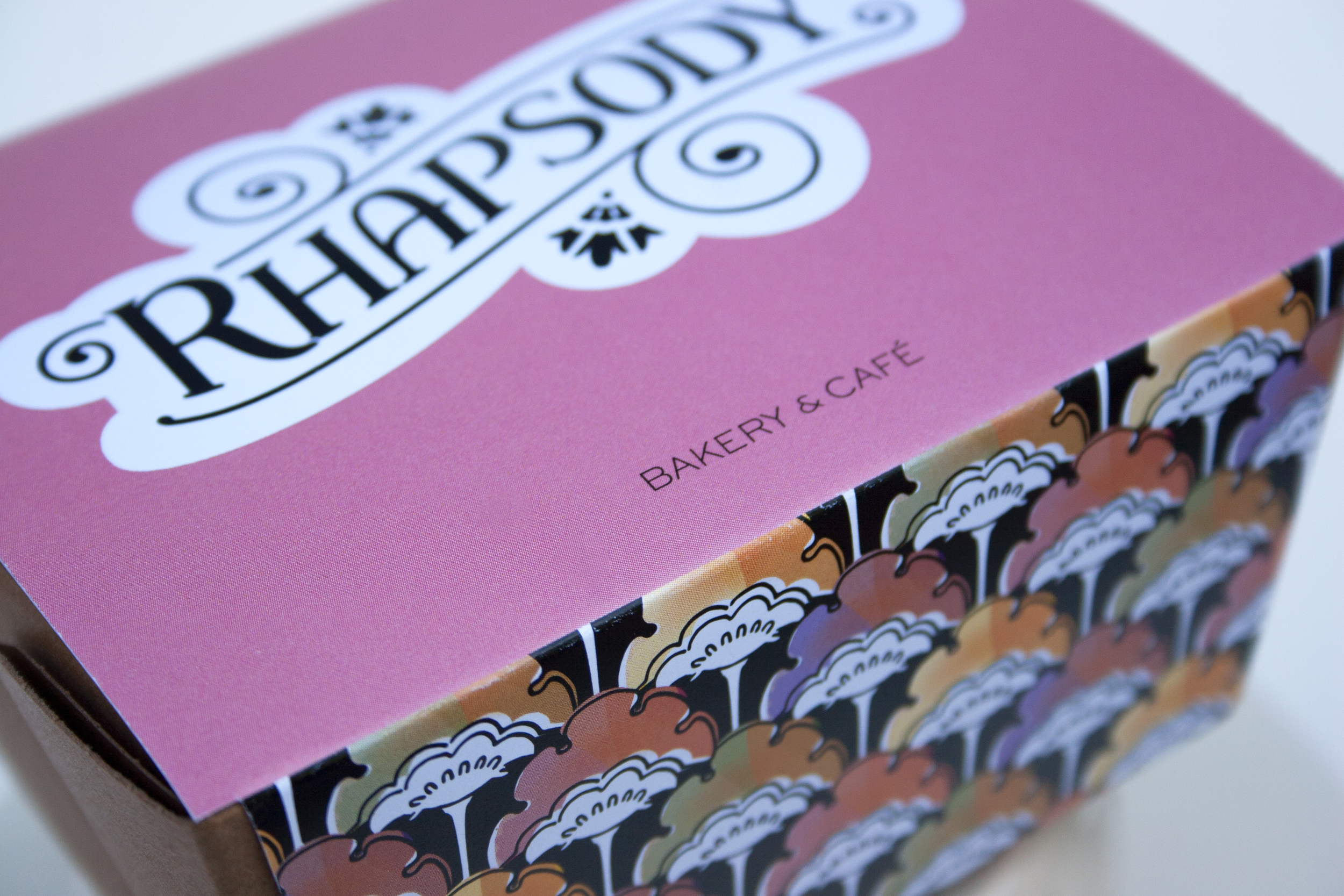 To-Go Box Detail
When a customer has a special treat from Rhapsody it is a good idea to have this purchase feel special like a gift. This rosy color and patterned box does just that.
The Bakery+Café Wagon
This Willy Wonka-esque Bedford van is the just the right touch for when Rhapsody baked goods and coffee need to be mobile.